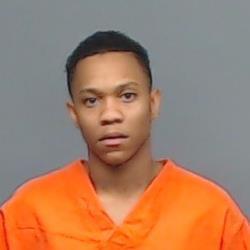 Authorities make arrests in Bowie County homicide
Shortly after 2:30 pm on December 22, 2019 Bowie County Deputies were dispatched to 39 Riverbend for shots fired.
Upon their arrival they found the victim, Amilleon Kalaan Jackson, deceased in the parking lot of this apartment complex. Deputies spoke with witnesses who informed them the victim had been talking to a black male juvenile (arrested) near a gray Dodge Charger right before they heard gunshots. When they looked up, they saw a black male juvenile firing a handgun at the victim. The witne...