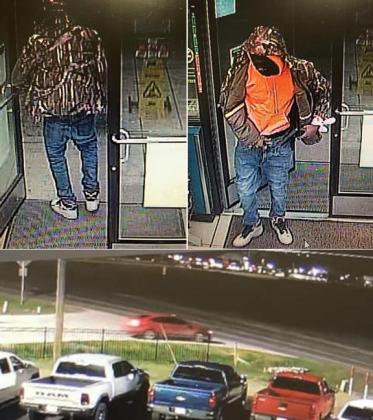 New Boston PD asking for community help to find armed robbery suspect
New Boston Police Department needs the Public's help in identifying a robbery subject and vehicle.  The robbery occurred Monday, January 27 at the Circle K-Valero located at 905 N. McCoy Blvd in New Boston.  The suspect was said to be a black male wearing a camo jacket and a mask.  The subject left the store in a red in color passenger car. 
If you can help us identify him, please contact NBPD at 903-628-3771, or Texarkana Area Crime Stoppers at 903-793-STOP (7867).
...