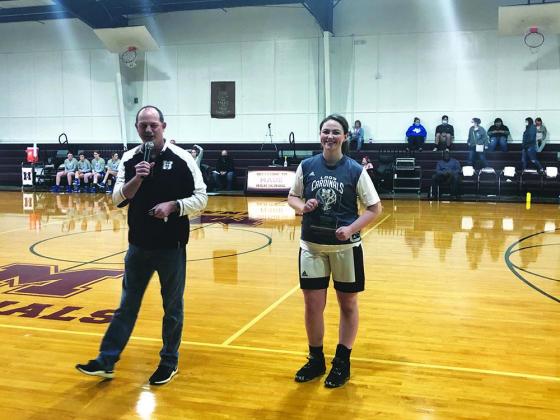 Maud's Brynn Sultz honored with Marine Corps award
All-American is a rare accomplishment no matter what comes before or after the title. Maud's Brynn Sultz was selected by the United States Marine Corps as a 'Semper Fidelis All-American' this past Spring. 
The Semper Fidelis All-American program is a program in which the selected participants get the opportunity to go through leadership seminars, listen to speakers, and train with actual Marines in team exercises in the nation's capital. These All-Americans have to be nominated by someon...