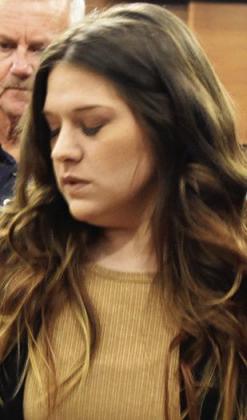 "Take her to death row"
Taylor Parker has become the first Bowie County woman to ever be sentenced to death. It took the jury just 90 minutes to come back with Parker's sentence, after 49 grueling days of testimony and over 140 witnesses.
Parker could be seen visibly shaking as the verdict was read and the jury was polled. She was then cuffed and led to the witness stand to face a packed courtroom, and the family of her victims Reagan Hancock and her unborn child, Braxlynn Sage. The first to speak was Hancock's sist...