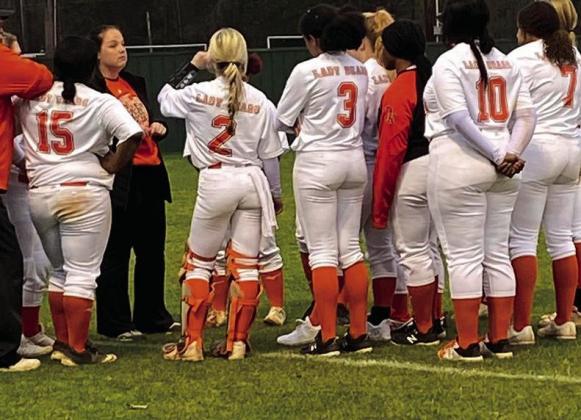 Lady Hornets, Lady Bears continue winning
The Hooks Lady Hornets remained one of the hottest teams in area softball last week, including theor 2-5 blowout win over the Pewitt Lady Brahmas.
The Lady Hornets wasted no time in showing their dominance in the game as they scored 11 times in their half of the 1st inning to get all the runs they would need. The scoring barrage was fueled by RBI hits from five different spots in the lineup including Zoey Greenwood, Maddie Campbell, Hadlee Grant, Anna Beth Black and Jordan Ragland.
In the contest,...