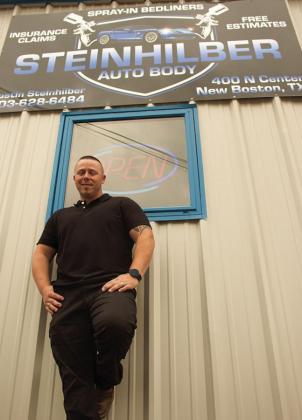 Steinhilber Auto Body now open in New Boston
The auto body industry in New Boston has a new face.
Justin Steinhilber is now the owner of Steinheilber Auto Body, formerly Fellers, at the intersection of Hoskins and Center streets. He took over the shop in mid-March and said, together with his assistant Kaitlin Procella, he hit the ground running.
"I never really thought anything about opening up here until it was mentioned that Jake (Fellers) was selling, and I decided I wanted to buy it … I just walked in one day and said, 'Hey, I hear...