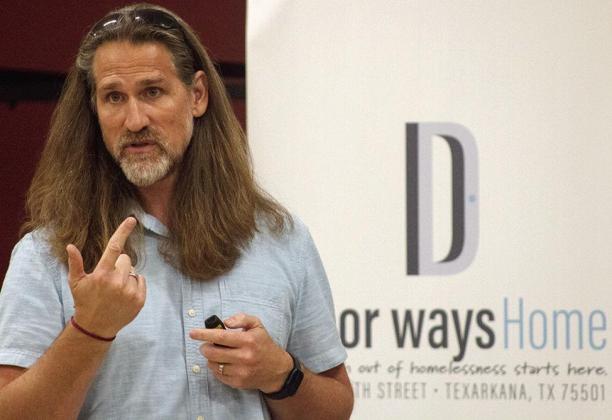 Project gives a glimpse into the lives of area poor and homeless
A simulation exercise allowed area residents to get a glimpse into the lives of those living below the poverty line.
The Texarkana Homeless Coalition joined forces with Communities Unlimited to present the poverty simulator.
"The poverty simulator is to bring awareness to those living at or below the poverty line at any given day," said Vashil Fernandez, chairman of the TXKHC.
The exercise was broken down into four 15 minute segments, each segment representing a week, so participants could live...