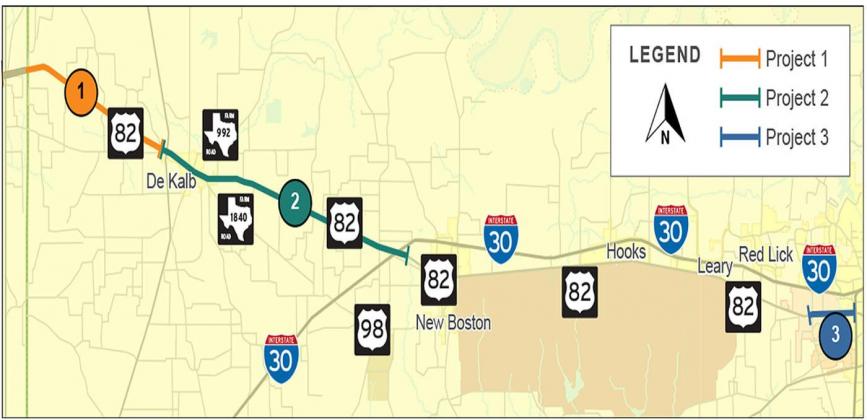 Public meetings set to answer questions about Hwy. 82 widening project
The proposed project on US 82 in Bowie County from 0.1 mile west of US 259 (Phillips Lumber) to 0.4 mile south of I-30 includes widening US 82 to a 4-lane roadway with a continuous center left-turn lane.
In order to accommodate pedestrians, sidewalks are proposed within the city limits of De Kalb. In addition, a portion of the project will include a drainage design featuring a new storm drain system with inlets.
The proposed typical section includes relocation of the existing trail approximately 2...