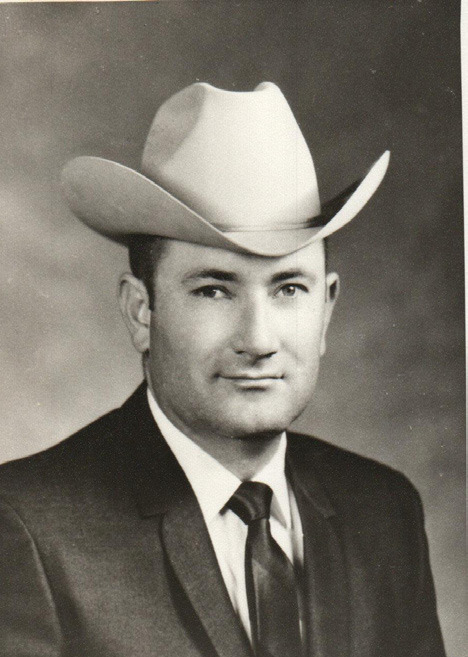 Obituaries
August 22, 2023
CHARLES DAVID JACKSON
Charles David Jackson, age 87, of Clarksville, passed away, Tuesday, August 8, 2023, in Texarkana. Charles David was born, September 25, 1935, in the Madras Community of Red River County to David T. and Bonnibel Wall Jackson. He attended the Double "R" Cowboy Church and served in the National Guard.
Charles David was a graduate of Clarksville High School and later received his Bachelor's of Animal Science Degree from Texas A&M University in College Station. He married Anna Lois Morton on January 27, 1962, in Navasota, Texas. During his Agriculture career, he served as a Texas Agriculture Extension Agent for five counties.
In 1978, he moved to New Boston, Texas and was the Bowie County agent until his retirement in 1990. Charles David enjoyed spending time on his family ranch north of Clarksville, where he raised cattle. He loved his family and especially watching his grandson's sporting events.
Graveside services are set for 11:00am, Friday, August 11, 2023 at Fairview Cemetery with Rev. Mark Ritchey officiating. Burial will follow under the direction of Clarksville Funeral Home.
The family will receive friends Friday from 10:00am until 10:30am at Clarksville Funeral Home.
Survivors include his wife, Anna Lois Jackson; two sons, David Bryan Jackson of Texarkana and Robert Charles Jackson and wife, Jessica Ann of Clarksville; two grandsons, Hunter Paul Jackson and Fiancée, Sarah McPeek and Jakob Charles Jackson both of Mt. Pleasant. He is also survived by several family members including cousins; James and Vickie Jackson and their grandson, James "Bubba" Davis, Joan and Bill Mabry, Linda and Glenn Adams, Jocasta Sims and husband Mike and Collette Jackson.