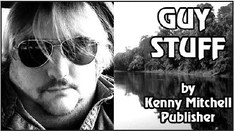 Opinion
September 5, 2023
What is the value of a human life
In verse after verse in the Bible, He tells us that if we are Christians, we are His children. We are made in the very image of God. He tells us that surely as He feeds the birds of the air and clothes the flowers of the field, we are surely much more valuable to Him.
I John 3:1 says, "See what kind of love the Father has given to us, that we should be called children of God; and so we are.
One has to see in all of those verses that as His children the value of our life is far above any amount of money that could be placed on our life, or be doled out to pay for a life.
I worked for a law office in the area for about seven years once. I actually left the Tribune my first go round, and then came back to it after my stint at the law office. During my time at that law office I saw many instances of what the world thinks about the value of life. I witnessed many malpractice trials where life was reduced to nothing. I sat in on capital punishment trials where people lost their life for taking someone else's life.
And, I saw firsthand how some people attempt to put a dollar figure on a limb, or a body part, or even a life.
It bothered me then and it still bothers me today.
Our world today has become such a skewed place where big business decides things.
It never ceases to amaze me when I see examples of how some people place such little value on a life. In recent years, it always makes me think that such people must not have ever experienced a loss. Unless you are one that has experienced the loss of someone close to you, you simply cannot know the feeling. For those of us who have, life becomes infinitely more valuable.
For those of us who have, we crave just five more minutes. We hurt for just one more hug. We would give up anything for time to go back so that we could maybe change the circumstances that caused us to experience the loss. For me personally, I would gladly give my life for her life to still be here.
So, when I see or hear of instances where the value of life is reduced to mere dollars, it makes me angry.
It makes me angry that after all of these years there is not a cure for cancer. It begs the question of how can we put men on the moon and send ships to photograph other planets, but we can't cure a disease.
When you add to that the evidence that maybe there is a cure, but big pharma would lose billions if that cure was made known, so it remains hidden, ya that ticks me off.
It makes me angry that millions of lives are still lost to abortion each year. It makes me angry that our country is so riddled with hate and violence that the murder rate is astronomical. And yes, it still makes me angry that three young ladies lost their lives on a country road simply for the lack of a guardrail.
It is my hope that these things make most of you angry too. Complacency and apathy are the things that allow the anger to continue. We need more people to say something, do something. We need more people to stand up and call wrong, wrong. We need less people to bow to the almighty dollar and place value where it really belongs.
We need more people to ask…what's more important, the value of a human life, or the numbers on a profit and loss statement.
There simply not enough zeros written on a check to cover the loss of a life. I wish more people understood that fact.