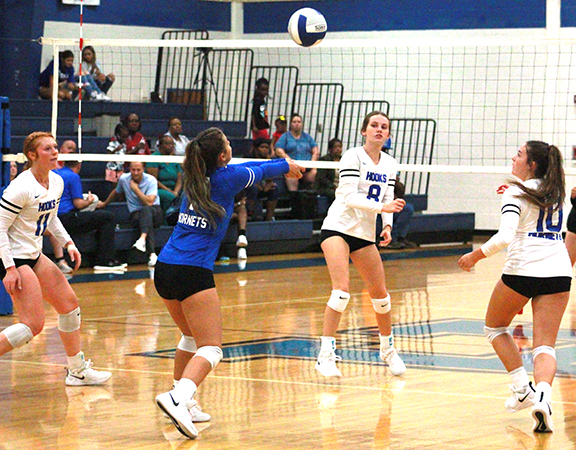 Tuesday night volleyball action
Volleyball action was in full swing Tuesday night with the Lady Lions, Lady Hornets and Lady Pirates each earning big wins.
The Lady Lions completed a sweep of Daingerfield last night as the JV 2 team won in two sets with Lily Quick putting up 11 service points. JV1 also got the win in two sets with Ashlyn Pepper leading the team in service points with nine.
When it was time for the varsity ladies to take the floor, they wasted no time in showing that they are a force to be reckoned with as they t...