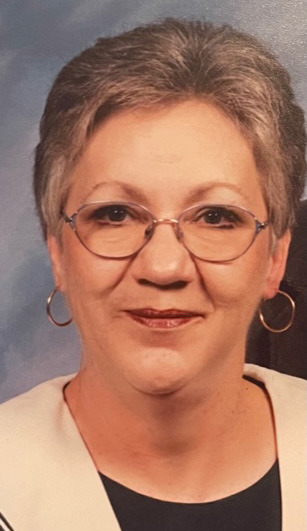 Obituaries
October 4, 2023
ANNA LOU CULPEPPER INMAN
Anna Lou Culpepper Inman went to be with the Lord on Sunday, September 24, 2023.
She was 73 years old.
Anna was born February 5, 1950 in Bloomburg, Texas to Weldon Warner Culpepper and Opal Willie Clemmons Culpepper. She was a homemaker, a bookkeeper for Roy's Body Shop, an employee of Red Kapp Industries for many years, an employee of Save Mart offices, and Culpepper's Cafe.
Her most important role was that of wife, mother, grandmother, and homemaker. Her world revolved around her family . She was of the Christian faith and was a member of First Baptist Church in De Kalb.
She was preceded in death by her parents; her husband of 44 years, Roy Lee Inman; three brothers, Carel Culpepper, Randal Culpepper, and James Weldon Culpepper; and four special nephews, Michael Paul Culpepper, Curt Culpepper, Steve Culpepper, and Tony Inman.
She is survived by four children and one son-in-law, Lane Inman, Lance Inman, Lea Anna and Taylor McKinnie, all of De Kalb, and Julie Matthews of Ashdown, Arkansas; five grandchildren, Madison and Dalton Cruse of De Kalb, Texas, Garrison and Kenzie McKinnie of Texarkana, Arkansas, Chandler Matthews of New Iberia, Louisiana, Chase Matthews of Jal, New Mexico, and Kayley Inman of Oklahoma City, Oklahoma; one great grandchild, Logan McKinnie of Texarkana, Arkansas; and numerous nieces, nephews, other relatives, and friends.
Services will be 11:00 A.M. Thursday, September 28, 2023 at Bates Family Funeral Home in De Kalb, Texas with Rev. Steve Minter officiating. Interment will follow at Wards Creek Cemetery in Simms, Texas.
Visitation will be held 6:00 P.M. to 8:00 P.M. Wednesday, September 27, 2023 at Bates Family Funeral Home in De Kalb, Texas.
Memorials may be made to the American Cancer Society, PO Box 22478, Oklahoma City, OK 73123 Online registration at www. batesfamilyfuneralhome. com.