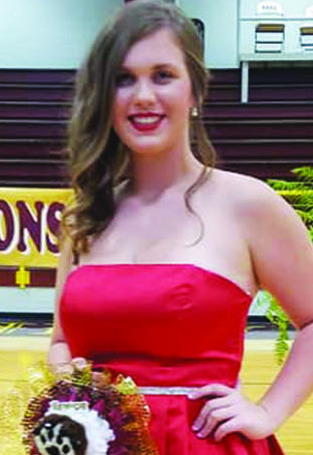 November 8, 2020 Remembering Ashlin, Megan and Katie Jo
The day was November 8, 2020. From the darkness of night came the news that nobody wanted to hear, the news that three young lives had been lost in a shallow creek out in the middle of nowhere. The scene was a dusty road and a dusty curve that didn't have a guardrail. At that scene, friends and family jumped off that curve down into the murky creek, but it was just too late. That night, three young ladies from our area lost their lives. Katie Jo Vaughn, Megan Daniel and Ashlin Cox never made it home to their families that night, and they never made it to all of the other events that come with being a young lady living in a rural community. Ashlin was never able to go to church again at Faith Missionary Baptist. She never saw her work friends at the Burger Joint again, and she never had the opportunity to finish college and go to work for Pixar.
Katie Jo and Megan missed out on all of their senior year activities. They didn't make it to their last prom, and didn't walk across a stage and receive their high school diplomas. None of the three ladies ever had the privilege of wearing a wedding dress. Their lives were simply cut short, leaving their families to grieve, and ask why.
The questions of why are why was there not a guardrail on that curve when there was obviously a waterway under that bridge. Why were there no road signs warning that there was a curve ahead. It is a 90-degree hairpin turn. County records and officials note that the county has maintained the road and bridge at the site since the 1970's, and even widened and strengthened it with a rail car during the 80's. So, the question the families have is why not put up a guardrail and signs while adding the railcar? A simple railing of some kind would have kept the car carrying those three young lives from going into those murky waters below. Those are questions that will likely never be answered.
Though some have made a feeble attempt, you can place no monetary value on the three lives lost. There simply aren't enough dollars in the world to fill the void. So the families fill the void with memories.
Since that night three years ago, much has been done and said to honor their lives. There have been special ceremonies, scholarships in their names, and special events of all kinds. Schools in the area have dedicated yearbook pages, benches and a host of other things in their honor. Their lives and memories are kept alive every day by those who loved and cared about them. Butterflies have flown, balloons have been released, and the nighttime sky has been lit up with luminaria, all in their honor.
Three years later, aside from the grief that will never go away, friends and family are still asking why, but they also work to make sure that their lives are never forgotten. They strive to see that some form of good comes from the tragedy. The lives of the three young ladies are remembered through college scholarships, pageants and words and acts of remembrance.
They do all of those things to remember, and to hold on to the lives lost, and to try to encourage others to live life to the fullest and to live a life that will one day find you in Heaven where their little girls are now. They do this because they don't want any other family to go through what they have.
They remember the words of Katie Jo, who said at her volleyball senior night just days before the accident, "Play every game like it's your last."